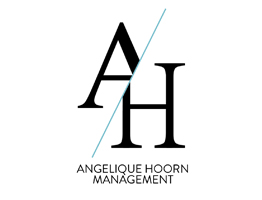 Name organisation:
Angelique Hoorn Management
Reviewer:
Angelique Hoorn
Organisation type:
BV
Total staff:
5
Expertise:
Management, consultancy and service supply
Service:
Career management for make-up artists, stylists and illustrators; supplier of production services
Website:
www.angeliquehoorn.com
My business' performance has been boosted thanks to the advice Koppel Services has provided me with
A conflict erupted in 2005 with Angelique Hoorn's business partner, who she says was "primarily engaged in stripping the company financially, leaving it up to me to protect the business against this financial onslaught". It took several years of litigation for the attack to be warded off, thanks in part to Koppel Services: "They unearthed the necessary financials and came to the right conclusions, and this helped me win my case". Koppel had proved its added value more than ever before: "I was ecstatic to see justice prevail owing in part to Koppel's financial expertise."
It was the world turned upside down, with me having to check up on my old bookkeeper
There are certain things one should be able to rely upon in the tax consultancy one works with. One of these would have to be their keeping on top of (changes in) legislation and regulations. It is a tax consultant's job to know how particular legislative or regulatory changes might affect the client, whom they should notify and advise accordingly. It is equally essential that the tax consultant should promptly turn out figures and observe tax return filing deadlines. A tax consultant should take care of the client's financial records with due care and efficiency and point out when the time might be right, for instance, to hire additional staff or find alternative accommodation. It is this expertise and service supply that the client is paying for, after all.
Sadly there wasn't a single accounting hurdle which Angelique's old bookkeeper managed to clear. "It was the world turned upside down, with me having to check up on him all the time. He never returned my calls, never responded to my e-mails and consistently failed to do whatever it was that he should have done. Running a business puts enough pressure on you as it is. The last thing you need in such a situation is having to worry about your financial records and tax returns."
It was 2003 when matters came to a head and Angelique found herself looking for a replacement tax consultant. She was referred to Koppel Services. Favourable as her first impression was, she didn't dare rely on it as her previous experience had made her somewhat gun-shy … but not for long!
I was pleased to find that Koppel Services knows what it takes to deliver
"Koppel Services have lived up to their commitment right from the start. This immediately gave me a welcome sense of peace, knowing that my tax matters were being attended to and my financials were being properly processed."
It was during the legal conflict between Angelique and her business partner in particular that Koppel showed itself to be a source of considerable added value: "Their support has been a tremendous help to me." Most importantly it was Koppel's consistently timely furnishing of duly substantiated figures that saved the day: "This enabled me time and again to refute my adversary's allegations. Koppel was always there for me." This was also reflected in the way Angelique was kept abreast of the latest developments: "They telephoned and e-mailed me all the time, as a truly stalwart ally."
It was due in part to Koppel's support that the court – quite rightly – ended up finding for Angelique. Perhaps more importantly still, the conflict has enabled the business to grow stronger: "We have come out of it more successful than ever before, but we couldn't have done it without Koppel."
I really don't like it when my regular contact takes a holiday …
Once the lawsuit had been won, Koppel advised Angelique to have her business adopt the private limited-liability format. "This made considerably more sense fiscally and was in sync with the business' ongoing expansion including while the legal battle was being fought."
Koppel has since taken over virtually all of Angelique's non-core activities including record keeping, accountancy and, since 2007, payrolling. "We used to employ an in-house controller for this. Outsourcing these activities has freed up a great deal of time, as has the ongoing automation of our entire accounts system as a trend which took off more or less simultaneously."
Koppel through the many services it has provided has made itself indispensable as far as Angelique is concerned, "especially where it concerns my regular contact, who knows our business inside out. I really don't like it when he goes on holiday, and although he always arranges for a substitute who knows the basics, it's just not the same. I guess even Koppel has its weakness, in that their staff occasionally go on holiday …"
The old situation
When Angelique Hoorn Management was first launched, it used the services of an accounting office. Growth came quickly and with it came additional requirements to deal with the growing accounting and tax complexities. Angelique engaged a new bookkeeper to help her sort things out. Unfortunately the new recruit failed to live up to his commitments, never returned phone calls and failed to see to the timely filing of tax returns.
The solution
Angelique started looking for a reliable tax consultancy and was referred to Koppel Services, where she was delighted to be given all the support she needed to make her business even more successful, particularly at times she needed them the most (one of these being when a conflict flared up with her then business partner). Koppel has since relieved Angelique of virtually everything to do with tax returns, payroll records and accounting matters, which it attends to on an automated basis with precision, efficiency and reliability.
The benefits
Reliable
Accurate
Punctual
Knows what it's doing
Highly automated, which makes for high-efficiency record-keeping
Regular contact
Excellent advice including in connection with legal conflicts, etc