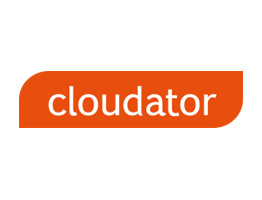 Name organisation:
Cloudator
Reviewer:
Jarko Uzal
Organisation type:
BV
Product:
Workday management
Total staff:
30
Expertise:
HR
Website:
www.cloudator.com
We needed guidance for our business to grow
When Cloudator decided to expand into the Netherlands they knew it would only be possible if they were able to find a partner who could help them overcome the challenges of navigating the administrative burdens they would encounter. An online search brought up several candidates, and Cloudator contacted them all. "Koppel was the best," Cloudator CEO Jarko Uzal says. "Very systematic, very professional, and always responding in a timely fashion." He goes on, "Everything about the organisation inspires confidence, we knew we were in safe hands from the beginning." And that has allowed Cloudator to focus on their core business.
Koppel removed the burden of business administration
In an effort to outsource financial and administrative tasks, businesses may find that they've only shifted that burden from 'doing' to 'managing'. As Uzal says, "Some companies provide only payroll or book-keeping, but Koppel does it all. They provide everything we need." And it's not just the fact that Koppel keeps all of these services in-house: by providing a single point of contact within the organisation the process itself is also streamlined. "Koppel Services offers 'one-stop shopping', so we don't have to worry about managing relationships with multiple organisations that provide partial services," says Uzal. "Nor do we need to spend valuable time explaining to different staff within larger service providers. Our point of contact is Casper Gorgels, and he understands our business and requirements, and that inspires confidence." In fact, the system works so smoothly that many of the administrative processes have become, from Cloudator's perspective, automated. "We have monthly meetings scheduled, but they are often not required," Uzal says. "In fact, I only hear from Casper when he's following up to make sure that we stay compliant. They take very good care of us."
Koppel anticipates our needs
Cloudator is a small organisation of about 30 consultants headquartered in Finland. The business provides specialised professional services to clients around Europe. As a small flexible company everything about the organisation is lean. The move to the Netherlands was a key to sustainable growth that would allow Cloudator continue to provide the level of support their clients require. But this was only possible working with an organisation that freed up the capacity for them to do what they do best. The branch office in the Netherlands doesn't even need to make contact with Koppel, all communication is done directly between the head office in Helsinki and Koppel in Amsterdam. That allows the branch office to focus on the core business of sales and service, which is a great asset to the company. "We needed Koppel to help us on everything from getting registered with the Chamber of Commerce to the ongoing management of risks." But, as helpful as these things are, it is perhaps Koppel's ability to anticipate needs and seemingly read minds that provides the most benefits. "They are always thinking ahead, so we don't have to ask questions; they know what we need, and it even seems that they can read our mind, and let us know what's coming. So we can be ahead of changes, and make adjustments before they're even necessary. They are a great facilitator of our success."
The old situation
Prior to 2013 Cloudator wasn't established in the Netherlands. But because we'd set-up in Sweden earlier, we knew it was important to work with a partner who can help us accelerate through the process of getting established. If we spend too much time on business administration tasks it will slow us down, and could even prevent starting the business operations. As a small business we just don't have the bandwidth to accommodate this.
The solution
As soon as we found Koppel Services we knew we were in safe hands. They take the administrative burden away so we're compliant with local requirements and we can focus on our core business. Because they take care of the business administration on our behalf – all of the statutory and obligatory reporting – we can focus on our core business.
The benefits
Single point of contact
Smooth operational flow means no unnecessary meetings or oversight required
Compliance with all necessary regulations
Minimisation of administrative burden
Know what's required, and send reminders to ensure everything happens on time
In-depth knowledge of tax rules and regulations