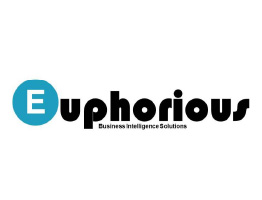 Name organisation:
Euphorious
Reviewer:
Rogier Poelman
Organisation type:
BV
Expertise:
Consultancy
I use Koppel to bounce ideas off. Their insightful feedback always helps me kick things up a notch
Although Rogier has enough knowledge to maintain his own value-added tax records, file his own tax returns and keep track of his own financial accounts, he has decided for now to outsource these various duties to Koppel: "As I spend all my waking hours running my businesses, it suits me just fine to leave the joys of bookkeeping and taxation to someone else – not least because I'd hate to get into trouble with the tax authorities." Rogier appreciates that mistakes are easily made no matter how well versed one is in all matters fiscal: "Regulations and legislation are changing all the time, which in my opinion makes in-house accounting and taxation quite a risky business. It's risks such as these that I try to avoid where I can." Rogier in short needs to rely on his financial matters being properly processed and accounted for. He wants to concentrate on the development and growth of his businesses and leave the supervision of his tax boundaries to the professionals at Koppel, in whose tax advice he has complete confidence.
To date Rogier has merely asked Koppel for tax advice by way of confirmation of what he was doing. "I collect a wage from my business and had worked out in my head how this should be done. Koppel confirmed that I was on the right track. I was also considering taking out a mortgage loan with my own company, as a considerably lower-cost alternative to a bank, and Koppel agreed." There were several other issues Rogier felt he should run by Koppel. He ended up getting the confirmation he was looking for as well as being presented with a handful of pointers: "If you're thinking of doing this or that, you might also want to devote attention to such-and-such." Koppel's endorsement and fine-tuning gave Rogier the security he needed as a fledgling entrepreneur.
Koppel's tax advice is geared to the future, providing us with a sound basis on which to proceed
It is only a matter of time until Rogier's business operations have increased in complexity, bringing with them a greater need for tax advice. "At present we reinvest all our earnings in the business. That goes for Euphorious and for the sustainable clothing label. We are growing at a considerable pace, but as soon as operations become more profitable we intend to be as clever about it as possible and diversify."
Koppel's advice has enabled the foundation for future plans to be laid: "We have a clear vision of where we're going and this has given us peace of mind. Getting things right first time by making the right choices is key to being able in subsequent years to continue on the same solid path rather than having to do all sorts of repair jobs."
The clothing label has yet to become sufficiently profitable to justify the outsourcing of all its administrative accounting to Koppel; so far it has just been the financial statements and tax returns that Koppel has been taking care of. "As soon as the clothing business takes off, it will inevitably start facing more and more tax issues, especially by the time we will be having to hire staff, build stocks and take our business across the Dutch borders. What I want to be sure of at that stage is that our business adviser will coach us through the various steps and help us make the right decisions."
Koppel works with a young, ambitious and close-knit team who are wonderfully accessible
"Focus on what you do best," says Rogier. "As a business owner you should devote as much of your time as possible to running your business. Outsourcing all my accounting and tax chores to Koppel has enabled me to focus completely on the growth of my businesses."
Rogier is delighted with the close rapport between himself and Koppel, as this was one of the things he was looking for: "Koppel works with a young, ambitious and close-knit team who are wonderfully accessible. Better still they are based in Amsterdam, just as I am. Personal contact makes everything easier, is how I feel. They really make me feel that they have a personal stake in the growth and development of my businesses."
The old situation
Rogier himself used to handle the standard tax matters for the business he was carrying on together with his girlfriend, and that was about it. As he had another business, Euphorious, to take care of and given his ambitious plans for the future (both enterprises having been showing ambitious growth), he began to experience a need for a reliable accounting consultancy – preferably one that was not too large, Rogier having a penchant for the personal approach – that would also be able to help him sort out the tax issues he was facing.
The solution
Rogier posted a call on social media: please notify me of the name of a reliable tax consultancy if you know one. When one of his friends recommended Koppel Services to him, Rogier duly scheduled an appointment with Nico Koppel, whose on-the-nose way of fielding the many tax-specific questions that were fired at him soon convinced Rogier that his search for the perfect consultant was over. What had originally been scheduled as a one-hour introductory session ended up taking three hours (in line with the Koppel philosophy of taking the time to get to know one's (prospective) clients).
The benefits
Great at joining in the thinking process
No-nonsense attitude
Highly attentive to its customers' requirements
Personalised approach: Koppel knows Rogier's business
Is always on the ball and promptly responds
Tax advice of the pointed variety