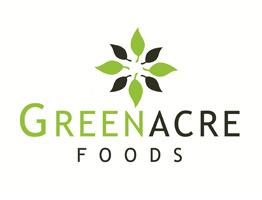 Name organisation:
Greenacre Foods
Reviewer:
Donna Kenway
Product:
Import and supply of English and Irish products for use in the hospitality industry
Expertise:
Hospitality
Website:
www.greenacrefoods.nl
We needed an audit specialist to help us file the estate tax return
Which customers pay cash and which use bank transfers? Which customers qualify for a discount? Greenacre Foods' former controller helped Donna answer these questions in order for her to carry on invoicing. Initially Donna simply put the purchase and sales invoices in the right folders, for the controller to process. She remembers being stuck for a while in survival mode: "We did what we had to in order for the business to continue, but had no earthly notion of the financials. The controller made promises, but turned out not to be up to the job either, which made me lose faith in him."
Meanwhile Donna and her children were planning the business' future, which in their view was hinging upon growth. "In such a scenario it is essential to have the financials at your fingertips if you are to make the right choices. Unfortunately we were unable to retrieve the information we needed from the odd Excel spreadsheet." The family also felt it would be wise to seek assistance in making their choices.
As the children had inherited the business from their father, here too a reliable auditor was needed: "Someone to help us sort out the estate tax return hassle and assist in the transfer of the business to the children." Fortunately it soon transpired that Koppel Services was perfectly equipped to double as Greenacre Foods' new audit specialist.
Koppel's audit specialists protect us from ever falling foul of the taxman
Of the three consultancy firms Donna scheduled interviews with, Koppel was the one to inspire the most confidence in her: "My first impression of their well-staffed office was one of professionalism. During the meeting Nico Koppel spoke to me calmly, clearly and plainly, giving me the feeling that everything would be alright not just where it concerned the insight into the financials over the past few years, but also as regarded the inheritance business." Koppel moreover used the Exact business accounting software, with which Donna had worked before.
Greenacre Foods joined Koppel Services' customer base in early 2013. Meanwhile Donna had made a start on keeping the accounts using Exact: "The first thing I did was enter the figures for 2012, keen as I was to get a grasp of the business financially from the moment we had taken over." The first step, as they say, is the hardest: "As Dutch is my second language, there were some technicalities in the software which I initially failed to appreciate the precise meaning of." In addition to Koppel helping her get to grips, Donna completed several of Exact's own courses. "The mistakes I made in 2013 owing to my not yet being completely conversant with the system were straightened out by Koppel." All of Donna's entries have continued to date to be double-checked, and rectified where necessary, by Koppel: "So as to protect us from ever falling foul of the taxman."
Koppel warned us that excessively rapid growth could spark cash flow problems
Having thus been provided with the financial insight they had so badly lacked, Donna and her children were now in a position to plot the future of their business with the help of Koppel as the source of the necessary expertise even though Koppel itself does not per se employ any audit specialists: "We need them to help us avoid risks and side-step pitfalls." Koppel warned against excessively rapid growth, for example: "This could spark cash flow problems as we have to stock up all the time in order to preserve adequate stock levels, before we can invoice our customers. Thanks to Koppel's warnings we were able to implement measures in good time." Donna is grateful for Koppel's occasional opposition: "It enables us to make deliberate decisions, even though they always leave it to us to make the final call."
Donna also appreciates Koppel's clear-cut language: "They know how to translate their specialist know-how into words that are understandable to me as a native English speaker. Of course I do not always instantly 'get' everything, but that doesn't stop me asking questions until the penny drops, and if it never does, I can always ask my children, who after all were born in this country."
The old situation
When the owner of Greenacre Foods passed away in 2011, his children and former wife decided to carry on the business. The original owner had used an Excel spreadsheet-based accounting system of his own, which had always provided him with all the information he needed. However, his former wife, Donna Kenway, considered a proper insight into the statistics to be crucial to her running the business. Although the controller at the time helped her figure out how to carry on keeping the books for the time being, he too was unable to provide an insight into the exact financials.
The solution
Donna and her children launched a search for an accounting office that would be able to automate the accounting records as well as offer advice on the future course to be charted. Donna also needed specific estate tax know-how and was keen to find out how best to transfer the business to her children. Of the three firms she talked to, Koppel Services owing to their professional quality and personal approach inspired the most confidence in her. A welcome bonus was their ability to double as Greenacre Foods' new audit specialist.
The benefits
Top-notch personal service: Donna and her business are known quantities at Koppel's;
Donna can rely on Koppel's staff giving her the time she needs;
Questions are answered very quickly if not instantly;
Donna is confident that Koppel will get it right first time;
Koppel also takes care of the work for which separate auditors would otherwise have had to be engaged;
If a scheme floated by Greenacre Foods lacks viability, Koppel can be relied upon instantly to dismiss it in no uncertain terms.