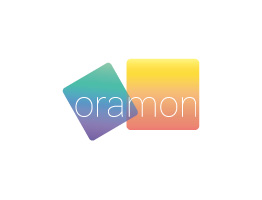 Name organisation:
Oramon BV
Reviewer:
Saeed Younesi
Organisation type:
BV
Product:
E-commerce software
Total Staff:
25
Expertise:
E-commerce
Website:
www.oramon.nl
I rely on Koppel Services to translate complex tax regulations into conclusive answers and substantiated no-frills advice
"There are times when Koppel makes me feel like a high school student who has failed to do his homework," jokes Saeed Younesi, Oramon B.V.'s founder-owner. "They will not shy away from 'badgering' those clients who have been remiss in coughing up the crucial information they need in order properly to do their work. This is typical of their way of doing things." For Koppel it's all about what is best for the client rather than about Koppel's own products or what would benefit Koppel the most, precisely like Saeed himself likes to do things, which explains his instant rapport with Koppel at the time of their introductory meeting.
I had to be sure about the choices I was making for my business
When Saeed founded Oramon B.V., in 2013, he faced all kinds of tax and accounting related issues including internationally, as he was setting up an office in Valencia, Spain alongside that in Amsterdam. "I had to be sure that the choices I was making in terms of business structure were the right ones and find a trustworthy business associate as my 'wingman' to help me take the various steps, be they great or small." Saeed swotted up on the tax system and delineated his preferred fiscal set-up. It was on this basis that he drew up a questionnaire for submission to the three tax consultancies he had shortlisted.
Koppel Services was the frontrunner right from the get-go, especially where it concerned Saeed's questions regarding shares, options and bonus schemes, which the other tax consultancies intimated would come with all sorts of additional charges even though both of them said they'd need more time to "look into things first". Koppel by contrast lost no time in advising Saeed to forget about shares and options, as this would overcomplicate things, and instead go with a properly designed bonus system. "Keep it simple", was their recommended strategy.
Koppel gives me insight into my business' past, presence and future
Koppel's recommendation to "keep it simple" came as music to Saeed's ears, as he explains: "I'm not exactly ignorant when it comes to taxes, but the subject matter is of such daunting complexity that you have to be extremely knowledgeable to make the right choices" – which called for a business associate with the ability of "decoding" the complexity into straightforward and unambiguous advice.
Nor is Koppel backward in coming forward as regards unsolicited advice, Saeed continues: "They are continually anticipating where my business is going, and will where appropriate prompt me to attend to this or that now in order to be able to do such-and-such later. It's then up to me to decide what to do. Of course it's a way for them to drum up business, but they only make suggestions of this kind when they are convinced that it would be good for my business, and they always come well-prepared. Transparency is the name of their game."
Koppel's commanding overview of Oramon B.V.'s past, presence and future keeps Saeed himself completely in the picture, and this, he says, gives him considerable confidence that his current business set-up is the right one including for future purposes, the ongoing expansion of his business being a matter of "when" rather than "if" as far as he is concerned.
I've always been impressed by Koppel's sheer level of know-how
Koppel's level of know-how is impressive given its modest size. Says Saeed: "Of course you would expect your tax consultant to know what they're talking about, but what struck me right from the start was the effortlessness with which they joined me in my cross-border thinking process. When they need specific expertise that's not available in-house, they will find it elsewhere, in close consultation with me and always in my best interest, in order to ensure that everything remains in sync including at international level."
Koppel has gradually come to look after Oramon in terms of tax consultancy, accountancy, payrolling, et cetera, as well as handling Saeed's personal tax matters. "The one-stop shop concept appeals to me not just for the obvious reason of convenience, but also because Koppel has captured my trust and has never let me down. Their word is their bond, the advice they give is always crystal clear and their level of expertise is extraordinary. They know how to 'decrypt' complex matters into no-nonsense advice accompanied by a hands-on action plan. What more could one possibly want as a business owner?"
The old situation
When Saeed Younesi, who owns Oramon B.V., first launched his business he lost no time in finding a reliable tax consultant, well aware as he was that the international business operation he was envisaging would bring complex tax structures with it. He knew that what he needed was a business associate to sort him out in a financial accounting sense as well as provide him with down-to-earth advice on the choices he was having to make (e.g. what would be the cleverest business set-up). Saeed shortlisted three tax consultancies and scheduled introductory meetings with each of them.
The solution
Saeed from the get-go had more rapport with Koppel Services than with the other two consultancies he had shortlisted. This was mostly to do with Koppel's "no kowtowing but telling it like it is" approach, with conclusive answers and substantiated no-frills advice listing the pros as well as the cons. Koppel's proactive stance, its integrity and reliability and its expertise all struck a chord with Saeed, reflecting as they did his own business.
The benefits
Relatively small-scale operation translating in delightfully short lines of communication and highly personal advice
Averse to kowtowing: if the customer proposes something that is no good, Koppel will tell him or her so
International expertise
Straightforward and reliable: "puts its money where its mouth is"
Proactive stance (1): planning on the client's future
Proactive stance (2): Koppel will remind Saeed if he is failing a deadline for supplying figures, for example