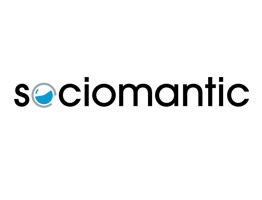 Name organisation:
dunnhumby Netherlands BV
Reviewer:
Bas Drogtrop
Organisation type:
BV
Product:
Performance display advertising
Website:
www.dunnhumby.com
No proper business can do without a reliable tax consultant
Back in 2009 three German lads set out to conquer the international on-line advertising market using the "Real Time Bidding" sourcing model for on-line media, developing a platform involving the automated sourcing of advertising space while enabling the precise identification of the on-line buyer and of the latter's on-line whereabouts – a perfect hit for businesses that are keen to deploy their advertising budgets in a performance-geared manner which, as an added bonus, enabled the across-the-board optimisation of the campaigns into measurable additional on-line sales. dunnhumby Netherlands BV (before Sociomantic Labs BV) had been born, and its acclaim soon enabled it to expand operations across 15+ branches worldwide.
In 2011 Bas Drogtrop was presented with the challenge of setting up dunnhumby Netherlands BV and entering the Benelux market using the same business model. The Dutch focus lies on acquisition and successful client management whereas the engineering portion of the work has remained stationed in Berlin. As Drogtrop explains: "One of my priorities at the time was to find the right business partners. I always considered it crucial that we should be able reliably to outsource responsibilities such as that for financial accounting to an expert partner in order to be freed up ourselves to focus on what we do best." The business' international make-up calls for a unique approach, in that a Dutch system of financial records is maintained involving mostly payrolling and tax returns, in addition to which the German head office has to be kept in the loop and the finance department in Berlin is required to be rendered account to at periodic intervals.
Koppel Services has a genuine understanding of what dunnhumby does
"It was crucial as far as I was concerned that our tax consultant should have a genuine understanding of what we do. Although the market we canvass may not be instantly transparent to an outsider, the fact that we would be closely collaborating with our tax consultant made it essential that they of all people should get what it is we do." Drogtrop initially resorted to Google in preparing a shortlist of prospective consultants: "I was keen to find a small to medium-sized firm we would be able to work with on a personal level, with short lines of communication. My attention was instantly drawn to Koppel Services as a contender. Having checked out their web site, during a subsequent search of the Internet I chanced upon a targeted advertisement of Koppel's, which convinced me that they would be right for us." Koppel itself as a tax consultant makes use of today's on-line advertising facilities, which for Drogtrop served as confirmation that they had an understanding of dunnhumby's core business. "I decided to ring them up right then and there and set up an appointment." Follow-up meetings were held involving the Dutch branch and the German headquarters. Koppel's competitive pricing in combination with its international expertise and personal style of communication soon convinced dunnhumby that they need look no further.
Koppel is an on-the-ball operator that combines accuracy with expertise
dunnhumby is a fast growing business where change is the order of the day. "Koppel moves along with us and consistently puts into practice what they are asked to do," says Bas Drogtrop. dunnhumby's head office agrees: "Koppel Services instantly responds whenever our financial accounting people have a question. Koppel's first-rate command of the English language and international know-how make it an absolute pleasure to work with them. We are more than happy to entrust them with our financial records."
The old situation
Since its 2009 incorporation in Berlin, dunnhumby has successfully expanded into an international operator with advertising campaigns in over 60 countries including the Netherlands, where it launched a branch of its own in late 2011. The Dutch team apply their focus on drumming up advertising customers and on account management in conjunction with fostering customer interests and optimising existing campaigns. A great deal of attention was devoted throughout the start-up phase to the selection of reliable business partners so as to safeguard the proper launch of the Dutch operations. The engagement of the right tax consultant was one of the challenges to be met at this stage, key preconditions being that the firm to be engaged should have a proper understanding of dunnhumby's operations as well as the ability to work in close collaboration with the company's Berlin headquarters.
The solution
Koppel Services was selected as the most suitable firm for enabling dunnhumby to get its various tax processes under way. Flexibility, international expertise and adequate command of the English language are essential in a unique situation such as this, involving as it does a German-based head office and a Dutch branch. Alongside attending to local matters such as payrolling and tax returns, Koppel liaises with its client's finance department in Berlin at regular intervals, thus freeing up dunnhumby and enabling them to focus on their core business in the knowledge that their various tax affairs are being attended to.
The benefits
Koppel takes care of tax matters on behalf of dunnhumby's Dutch branch
Koppel adequately liaises with dunnhumby's Berlin head office and ensures that the latter's finance department is periodically rendered account to
Koppel's good command of the English language has helped ensure a top-notch international work process
Koppel prides itself on its responsiveness, around-the-clock accessibility and reliability
Koppel is an accurate operator and can be relied upon to stick to a particular course once one has been charted
dunnhumby and Koppel entertain a close client-consultant partnership which both sides experience as gratifying