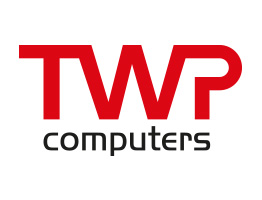 Name organisation:
TWP Computers
Reviewer:
Maurits van Lennep
Organisation type:
BV
Total staff:
8
Expertise:
Hardware solutions
Website:
www.twp.nl
I was looking for a fiscally knowledgeable, up-to-speed specialist
Having taken care of the administrative records and tax returns of TWP Computers in person throughout the initial stages of the business, founder Maurits decided when his company started to take off that the time had come to seek assistance from an expert tax consultant. "My fiscal know-how in particular was, and is, not sufficiently in-depth. I liked the idea of leaving the tax side of the business in the hands of a well-versed professional, to keep track of everything and provide us with advice."
Maurits remembers his choice in favour of Koppel as an obvious next step: "As I was living two streets away at the time, nothing was easier for me than to swing by their office one day. A pleasant meeting with Nico Koppel soon followed. Although TWP was still modestly sized at the time, Nico's insight into the business was clear right from the start. All in all I couldn't have asked for a more immediate match."
We discussed everything at length and figured out the corporate set-up together
Having started out as TWP's tax adviser, Koppel was soon asked to take care of the business' financial statements and tax returns as well. When in 2000 TWP secured limited liability company status, again Koppel proved its added value. Says Maurits: "They carefully coached and advised us throughout the entire process. We discussed everything at length and figured out the corporate set-up together."
One of the reasons why Maurits is so happy with the partnership is the sound manner in which Koppel provides TWP with tax advice, in addition to which Koppel's approach to preparing financial statements too meets with his approval: "Koppel annually arranges for one of their staff to spend two entire days at our office checking all our administrative records, which we process using Exact. The next stage involves Koppel drafting the figures for the year under review. We then have another meeting at which everything is discussed in detail including where it concerns any other tax matters that may have cropped up. This approach ensures that we always know exactly where we are."
Horizontal supervision keeps us in the loop
Koppel has taken care of TWP's tax returns almost right from the start. According to Maurits, "Koppel's participation in the horizontal supervision scheme is very helpful, as it keeps us in the loop by ensuring that hardly any time at all passes between the moment that Koppel files the return and the Tax and Customs Administration gets back to us with the definitive tax assessment. I find it crucial to know exactly where I am business-wise." It was for similar reasons that TWP several years ago devolved its payrolling responsibilities to Koppel: "It's a relief to know that we have Koppel's payrolling expertise to rely on rather than having to make sense of every new development in the area ourselves."
Clearly TWP and Koppel work well together. Says Maurits: "Of course their superb knowledge of all things fiscal speaks for itself. Having said that, I also greatly appreciate the personal interaction. We always have dealings with the same professionals. As one of Koppel's long-standing clients we can rely on their inside-out knowledge of our business. They are keenly aware of the state of play at the level of TWP itself and at that of the industry I which we operate. Thanks to Koppel's in-depth familiarity with our organisation we have the luxury of dispensing with lengthy explanations when the occasional problem crops up. I find it very gratifying to see how consistently keenly Koppel is interested in how TWP is doing. They have witnessed our business' successive growth stages first-hand and have provided us with first-rate tax advice to suit a whole range of scenarios."
The old situation
TWP Computers is a delightful example of what can happen when a hobby is allowed to get out of hand. The business' fledgling years as a sole tradership involved its founder, Maurits (van Lennep), seeing to the administrative records and filing the tax returns himself. By the time the business started to take off, in the late 1990s, Maurits – who sets great store by running a tight ship – increasingly felt the urge to outsource the financial side of the business to the right professional.
The solution
As Maurits was practically living next door at the time, it was only a matter of time before he popped in at Koppel Consultancy's offices. A pleasant meeting with Nico Koppel followed in the course of which Maurits realised that he need look no further. Since then Koppel has prepared TWP's financial statements, filed its tax returns and provided it with tax advice, as well as assisting and guiding it when the business exchanged its sole tradership status for that of a limited liability company.
The benefits
Discerning and proactive
Short lines of communication: personal interaction, fixed points of contact
Joins in the thinking process when pragmatic solutions are called for
Knows what's going on within the industry and the niche, "speaks the language"
Horizontal supervision participation ensures optimum tax return certainty.